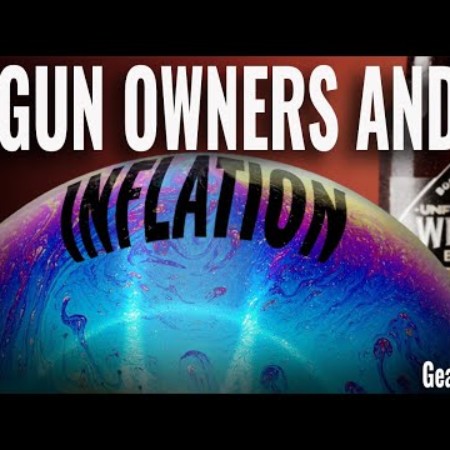 Welcome to Episode 57 of Gears n Beers, the live segment of the LSLF Podcast, where we talk about gear we love, gear we hate, industry news and whatever else makes our Freedom flags stand at attention!  This week we have the usual crew, as well as Ethan from Crossroads Shooting Sports on to talk about the new eForm system for NFA items.  We then dive into GunCon '22, happening here in Iowa in June, as well as the new pistol from IWI, the Masada Slim, a promising little subcompact pistol from the reputable company.  
Allen West has been nominated to be the Executive Vice President of the NRA to replace the current worthless one, Wayne LaPierre, and we chat about whether this is likely to happen and if the NRA can be saved.  We rarely talk about Strike Industries on the show, but Johnson brings up the Ambush Mount, a product from them he finally approves of.
And lastly, we talk about how inflation is affecting gun owners and many people's inability to accept the fact prices are going up to stay.   On that same note, Grey Man Tactical is slashing prices to help their customers deal with this inflation.
Make sure to tune in live for the next episode on 5-25-22 at 8:30 CST (and every other Wednesday night) on the the LSLF Website , Facebook page, and Youtube, join in on the conversation, and have  cold brew or two with us!
7:30 NFA eForm 4s
30:00 GunCon 2022
34:09 IWI Masada Slim
44:31 Allen West Nominated for Executive Vice President of the NRA 
54:03 Strike Industries Ambush Mount
1:04:14 Inflation and Gun Owners
1:19:00 Grey Man Tactical Slashing Prices